Aloha Scout Snacks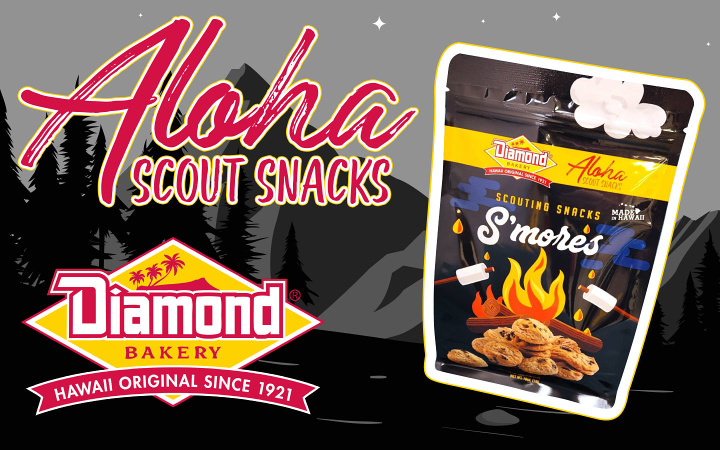 Aloha Council proudly presents our new Aloha Scout Snacks to the public!
We partnered with local favorite, Diamond Bakery, to make a product exclusive to Aloha Council. In fact, this specific s'mores snack recipe is made ONLY for the Aloha Council!
Support local business by supporting Scouting! Made by local favorite, Diamond Bakery, a 100-year old Hawaii Company
Easy to sell, great value! One pound bag for only $10!
Cash incentives for Unit Sales: Scouts keep $2.50 for every bag sold!
Contact Celeste Maluo at Celestine.Maluo@Scouting.org if you would like to use this fundraising opportunity to support Scouting and your unit!