Wood Badge 2023 - Aug 18-20 & Sept 2-3, 2023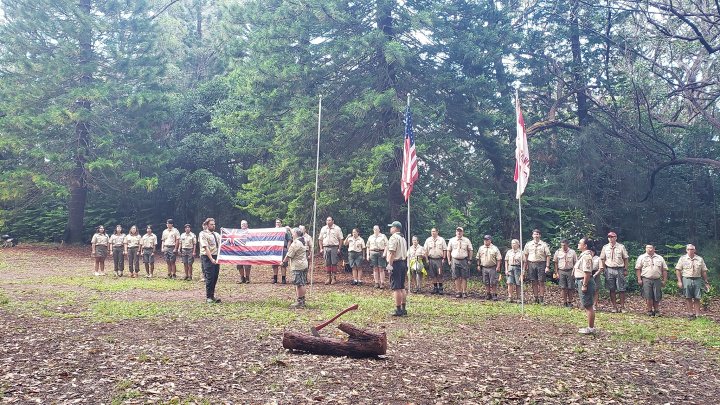 Who should participate?
Wood Badge is designed for Cub Scout, Scouts BSA, Venturing, Sea Scouts and Exploring Leaders at the unit level, as well as district and council leaders. The course content and leadership principles introduced during the course apply to Scouters in all leadership positions. These skills provide common a leadership foundation that is beneficial for all program areas. To attend a Wood Badge course, you must:
Be a registered adult member of the Boy Scouts of America. (There is no minimum tenure requirement.)
All adult leaders must complete Leader Specific Training for their primary registered position. Introduction to Outdoor Leader Skills is required for Scoutmasters and Assistant Scoutmasters.
Successful completion of the BSA Annual Health and Medical Record is required for all participants (parts A, B and C). No exceptions.
What are the dates and location of the course?
The first weekend in 2023 is August 18-19-20; the second weekend is September 2-3. The first weekend begins 7:30 AM on Friday morning; the second weekend session begins at 7:30 AM on Saturday morning; both weekends end around 4:30 PM on Sunday. Both weekends are held at Camp Pupukea. Participation and attendance at both weekends, a total of five full days, is required for the successful completion of the Wood Badge course.
When is the deadline for registration?
For the Staff to be prepared for the appropriate number of participants, registrations should be completed on-line:
Between now and June 15, the Regular fee of $265.00 applies.
Late Signup from June 16 through July 15 is $285.00
| File Name | Description | |
| --- | --- | --- |
| BSA Medical Forms A, B & C | The Annual Health and Medical Record Form (parts A, B & C) are required for all resident camps and activities 72 hours or longer. A printed copy is required. v2019 | Download |
| Scouter Code of Conduct | Each adult attendee must bring a signed, printed copy of this form to attend event. | Download |
| Wood Badge FAQs | Frequently asked questions about Wood Badge | Download |