Seabadge 2023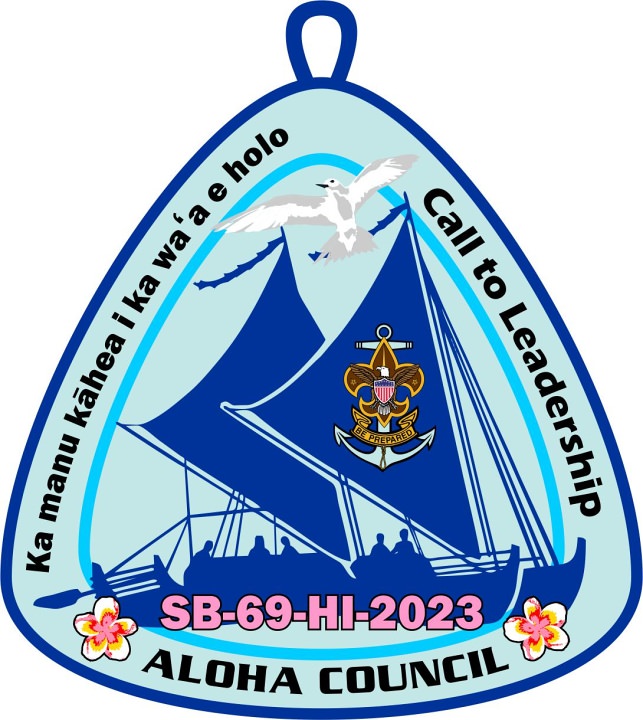 WHY: Because every Scout deserves to be a Leader, and you are the one who will develop them into one.

WHAT: Seabadge Leadership Training
WHEN Phase 1: Two or three precourse meetings with your new Seabadge Crewmates during January 2023.
Phase 2: Instructions on Feb 4, 5, 11, and 12, 2023, from 8 AM to 1 PM Hawaii Time. I PROMISE the Zoom will end 90 minutes before Super Bowl kickoff!
WHO: Any registered leader 18 and older in any BSA program, there is no requirement to be a Sea Scout leader. Youth participants who are 18 or older in Sea Scouts, Venturing, and Exploring may also attend. The prerequisite is Sea Scout Adult Leader Basic Training, which is available online.
WHERE: Online via Zoom. Wear your uniform for your primary Scouting position and program.
HOW MUCH: $30 to cover registration and administration, course patch, and the Sea Badge award upon completion of your logbook. You have the opportunity of purchasing customized course swag such as polos, fishing shirts, caps, etc.

Seabadge is your opportunity to get a broad perspective on the Sea Scout program and to learn a lot about how to effectively work with older youth. We'll discuss where to find resources to get your program started (including the exciting new partnership with the Coast Guard Auxiliary), and what you need to know about operating a Sea Scout ship ranging from how to train your youth leaders to where to find boats to how to publicize your program. And we'll talk about how to head off problems and what to do when the unexpected happens.
Seabadge 2023 February 04, 2023 to February 05