Weird Science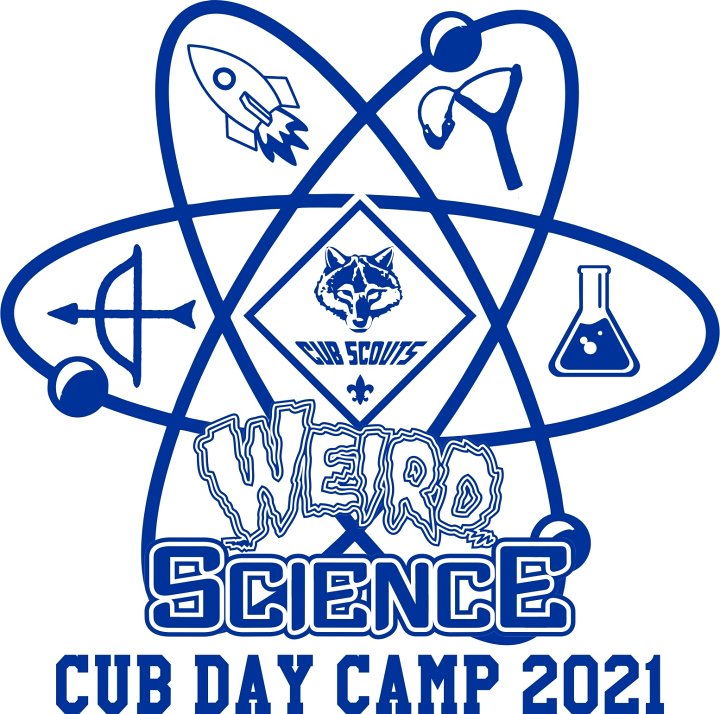 Join us at Camp Pupukea, 59-780 Pupukea Road, Haleiwa, Oahu for another amazing cub day camp!
Day Camp is for registered cub scouts, boys and girls in the 1st through 5th grades (Tigers to Arrow of Lights).
Your pack may choose from 4 sessions (see below for dates). Each session will start check-in promptly at 8 am and program will be from 9 am to 3 pm.
Space is limited to the first 50 cub scouts for each session. Cost is $35 per cub scout and free for adult leaders/parents. All adults attending (leaders and/or parents) are required to either complete Youth Protection Training or renew if it is expired (it is good for 2 years). This can be accessed through the BSA Learning Center at https://my.scouting.org/.
Each participant will need to bring their own lunch, water bottle, face mask, sanitizer and wear covered shoes. NO ADMISSION to camp without covered shoes (that includes adults toos). Additional suggested items are sunscreen, bug spray, a light windbreaker or rain jacket.
CHARTER APPROVAL: Charter approval must be obtained by your pack's Chartered Organizational Representative or Executive Head. The charter approval procedure will be emailed to your pack after they have registered for the event.
CHECK-IN: Due to COVID and new protocols in place, all participants must arrive at 8 am. The check-in procedures will be emailed to your pack after they have registered for the event.
REQUIRED FORMS:
Cub Scouts: Aloha Council Covid-19 Warning and Waiver Form, Aloha Council Pre-Event Screening Form and Annual Health and Medical Record - Parts A & B (downloadable forms available below)
Adults (leaders and parents): Proof of COVID-19 vaccination or proof of a negative test within 72 hours of the event.
CANCELLATIONS: No refunds will be given. If the day camp is cancelled by Aloha Council or rescheduled due to government restrictions, a credit of the registration fee will be on hold at Aloha Council. If you choose to cancel your registration, you will not receive a credit. The registration is transferable within your pack with the provision that all required forms are documented within the timeframe allowed.